TruForce  Megaman X prototype
Photographed February 17, 2015 at ToyFair NYC on location at Bluefin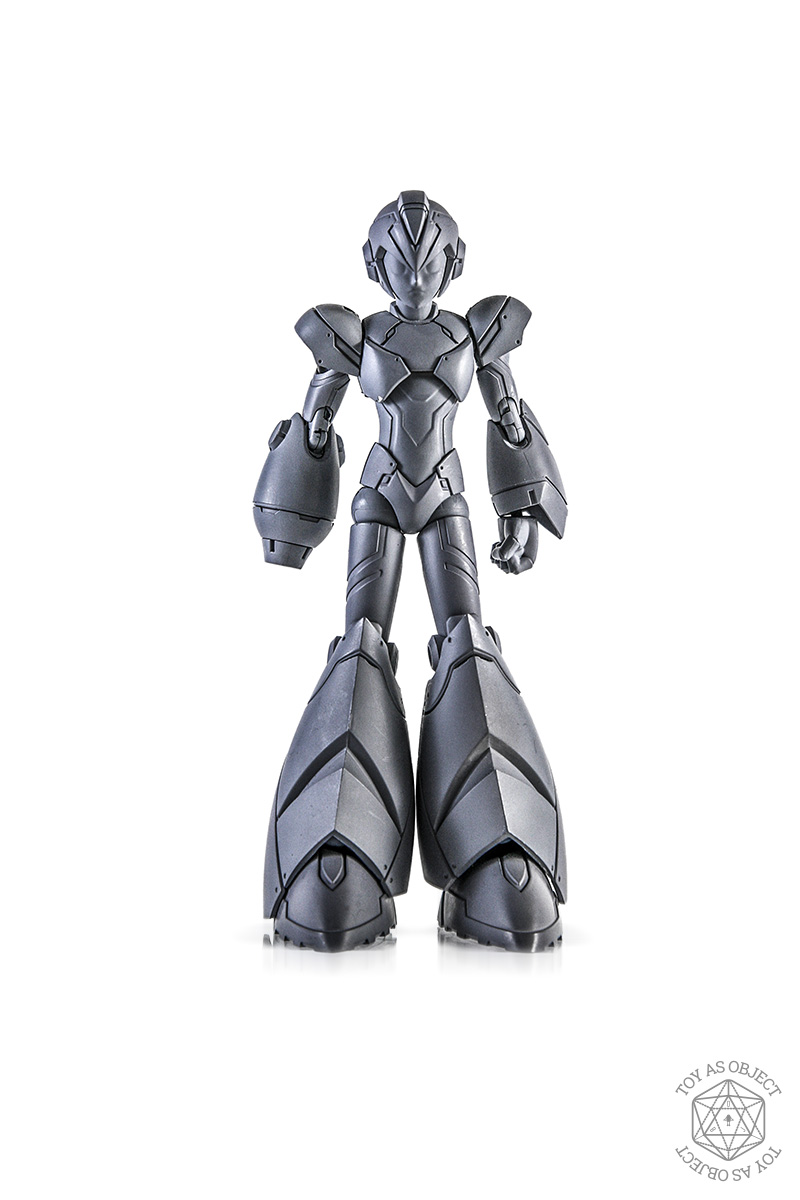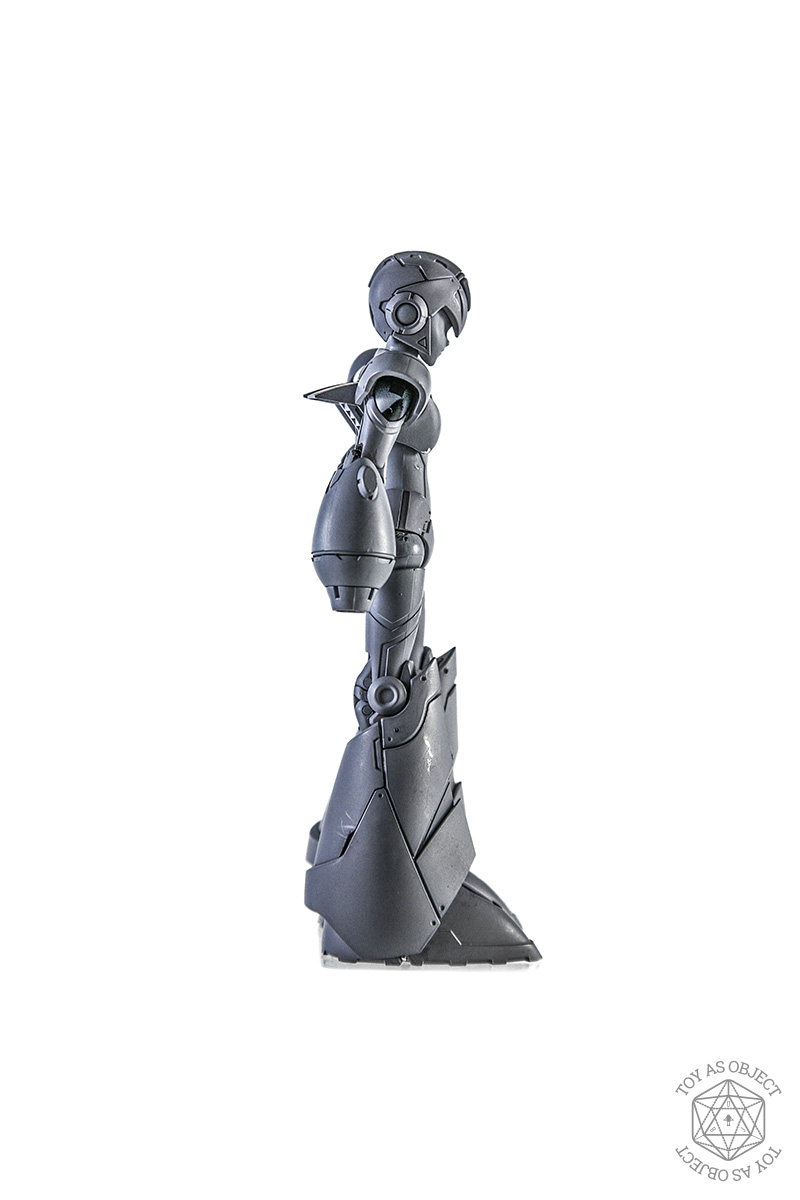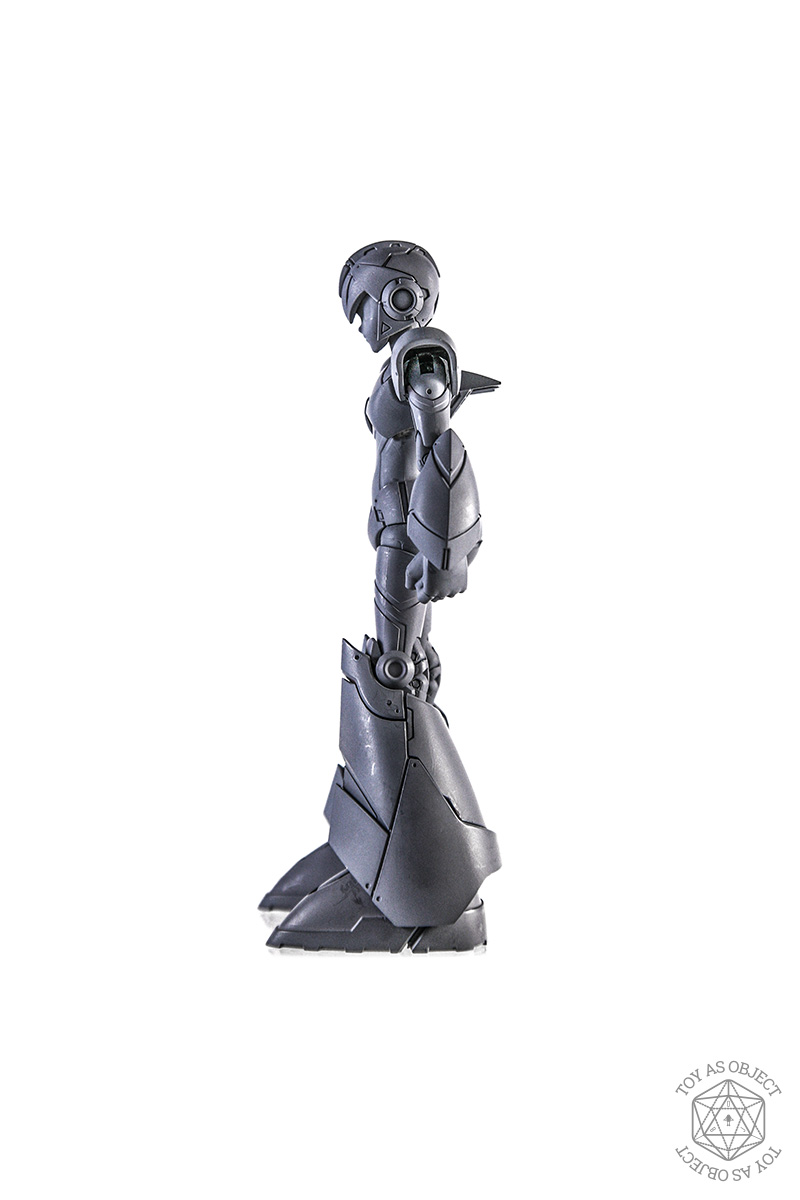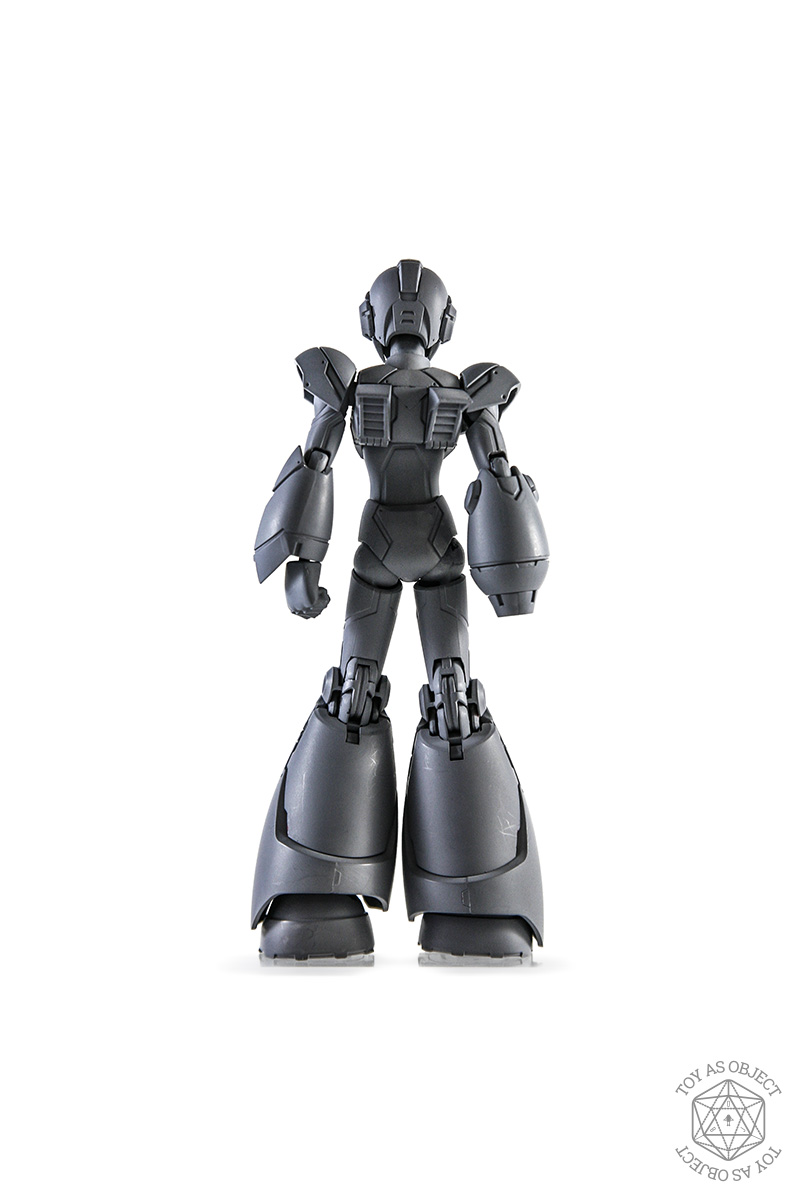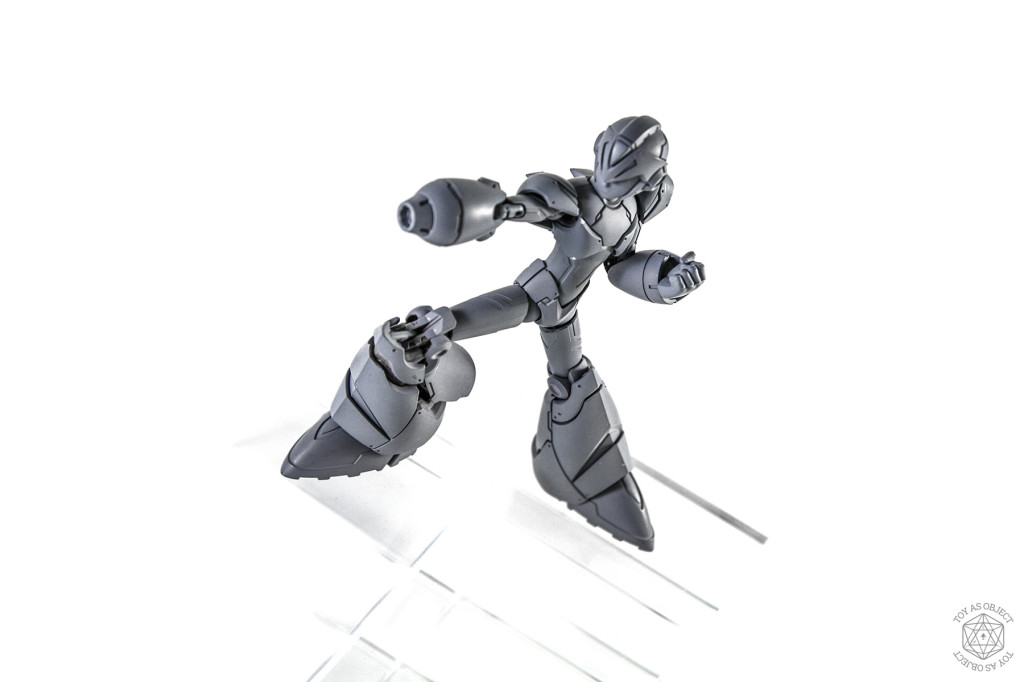 Product Details
Over 30 points of articulation
Diecast outer "armor" parts: chest, shin and feet
LED Functionality
Swappable face/hand parts
Combinable effects parts
Base/Support Stand
6 inches tall
PVC, ABS, PA, Diecast materials
TruForce is raising funds for production via Kickstarter. If you like this project, please support it by pledging some funds to see it come to life.
Sentinel is playing the role of manufacturer, known for their Mechatro Wego, LED Microman,  and use of diecast. Something that adds a nice weight to a product design. Something we should more of.
The figure was able to be set into our documentary style of neutral position. The monochromatic primer had serious appeal to me, as a study, and it helped tone down the detail, and modern proportions and production values I don't normally care for.
If you're into more modern styling and detail, or you like the SOC type of toy, this is a perfect fit for you. It has a nice weight, and the face doesn't have any kind of annoying smirk or gritting teeth.
It has a lot of articulation, so if you're into that (are you all making stop motion animation?) it's there for you. Or if you're over the age of seven, it can find a home as an object in your design library, decor, or as an accent.